She Shops Around 18: Be My Valentine [51:20m]:
Play Now
|
Play in Popup
|
Download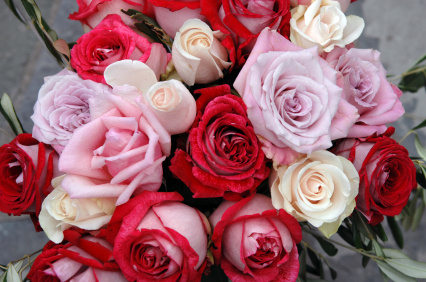 January went by so quickly that this was our first podcast of the year. Just in time for February, we decided to review Valentine's Day merchants. Cindy led most of the podcast because she has been knee-deep in planning Valentine's Day promotions for some of our websites.
Show notes:
* Quick recap of Affiliate Summit and some of the benefits of attending this year.
* Flowers always work for Valentine's Day and 1-800-Flowers has a lot of different options. Be sure to understand the difference between having your flowers delivered by FedEx and those delivered by local florists.
* Bath & Body Works and The Perfume Spot have good options for both men and women. I got my favorite new perfume (Pink Sugar) from The Perfume Spot. Bath & Body Works has a terrific new Godiva candle available only online.
* Crazy for Bargains is great for fun pajamas for women, men, and kids. Personally, I like the boxers for holidays. Romantic Gowns actually has some great lingerie, including some cute pink and red sets that would be perfect for Valentine's Day. (Here the mother/daughter podcast got a little bit awkward).
* Jewelry is traditional for Valentine's Day and May Leigh has some nice options. Women seem to be wearing more jewelry these days, including multiple bracelets and necklaces at a time and mixing silver and gold. Things Remembered has both jewelry and other items available for personalization.
* You usually can't go wrong with food (especially if the gift is for me). David's Cookies makes homemade tasting cookies that can be ordered through the 10th. Ghirardelli is an impressive brand name with high quality chocolates.
* From the customer standpoint, these were all merchants that we personally like to shop through.
Lots of great Valentine's Day gift ideas today. Hopefully a little something for everyone.